Through hard work and determination, A Post Graduate from ITM Mr Sachin Salunkhe. and a Double Graduate Mrs. Shweta Sachin Salunkhe a "Power Couple Duo" were able to build strong business and sustainable empire over a period. There primary focus was on building a strong team, developing innovative ideas, and establishing a solid reputation in the industry. Their success didn't stop there. They continued to pursue new opportunities, which further diversified their revenue streams and established them as a leaders in the industry.
Owning diversified business ventures can be a challenging though ultimately rewarding path for an entrepreneur. With the right approach and mindset, Mr. And Mrs. Salunkhe have leveraged the strengths of each venture to build a successful and diversified portfolio of businesses.
One of them is Blackhat Syndicus which provides guidance and support to businesses looking to expand and thrive on a global scale. Mrs. Shweta Salunkhe, Chief Legal Officer, provides expert guidance on navigating legal barriers, while chairman Mr Salunkhe brings a wealth of experience and expertise to the table. Their expertise helps businesses to unlock their potential to scaleup efficiently. Blackhat Syndicus has signed MOU with esteemed corporations from prestigious regions such as Europe and the United States, as well as various countries throughout South Asia. Through their expertise and diligence, they have successfully addressed a plethora of challenges and obstacles that organizations have encountered. Additionally, Blackhat Syndicus specializes in the resolution of cross-border difficulties, offering comprehensive assistance to businesses seeking to expand beyond the boundaries of India and into a global arena.
Mr. and Mrs. Salunkhe, in their ongoing endeavours are promoting environmental consciousness and sustainability as well.
Out of the few key initiative's, some are – earth-conscious cricket league under their contemporary sports venture – Super Galaxy Sports league, comprising of both U-19 players and accomplished female cricketers, as well as esteemed retired players that provides a platform for the convergence of a diverse array of talent and skill. Furthermore, the league shall feature the participation of celebrated personalities from the realm of Bollywood and Hollywood, adding an additional layer of excitement and prestige to the already dazzling array of participants. This league is a unique endeavor, poised to enthrall and inspire audiences worldwide, while also promoting awareness and action towards the preservation of our planet.
They together have acquired fastest growing food chains in India, and entered the F&B industry. After about an year of acquisition of food brands, they decided to start a new multi-cuisine food chain under Glocal Foodworks called Coffee & More which is looking for nation-wide expansion with 170 outlets.
Mr and Mrs. Salunkhe co-founded Edge Aviation, a private charter company in India, with this they marked themselves in aviation industry too. The company's dedication to customer service and willingness to customize their services to meet the specific needs of each client sets them apart in the industry. With  about four years of experience in the aviation industry, Edge Aviation have had the privilege of serving a vast array of customers, totalling over 400,000 with an impressive record of 9000 flying hours, traversing over 1,20,000 survey line kilometers.
Despite their many accomplishments, they remain humble and grounded. They are quick to credit their success to the hard work and dedication of team, also are committed to giving back to the community, through their involvement in various charitable organizations. As a successful entrepreneurs, Mr. and Mrs. Salunke continue to look for new opportunities and challenges, while maintaining their principle, values and focus. Their journey serves as an inspiration for many aspiring entrepreneurs and a reminder that success is not only measured by profit but also by the impact you have in your community and industry.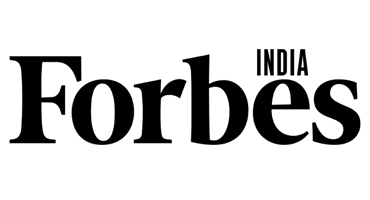 https://www.forbesindia.com/article/brand-connect/against-the-winds-towards-a-new-direction-power-couple-sachin-and-shweta-salunkhe-are-rewriting-the-rules-of-the-sky-business/83021/1